Turn the assets you already have
into 6 and 7-figure profit centers
Read the Case Studies below to see exactly how this is done
If you've always known there's more profit in your business but you haven't been able to tap into it, there's a simple solution.
You see, every business has significant profits they haven't figured out how to capitalize on. That's because you don't yet understand exactly where these profits are located.
That's a shame, because the source of these profits is the assets you already have but aren't fully capitalizing on.
Equally important, because you already have these assets, in most cases there's no cost and no risk to fully capitalize on them.
Think about this for a minute. If you could quickly turn even a couple of your existing assets into 6-figure profit centers, it would solve a world of problems.
You wouldn't have to worry about making payroll during the slow season, because there would no longer be a slow season
You'd never be stuck again not being able to make your quarterly tax payments, because your cash flow would be steady and consistent
You'd put an end to poor credit or vendors threatening you with collection, because you'd always be able to pay your bills on time
And finally, you'd have the peace of mind that comes from knowing with absolute certainty that you have a steady, reliable stream of profits coming in every month
There are two more points to understand. First, the assets you already have but aren't capitalizing on are things like your products and services… your relationships with vendors… your relationships with other businesses… your knowledge of your industry… your subscribers… your customers… and your web site, just to name a few.
Second, the way you leverage these assets for both quick and long-lasting wins, is to leverage the power of licensing.
And I'd be happy to help you do this… for free.
Here's how this works
We'll set aside about half an hour to go over all your existing assets and I'll show you how to capitalize on their full profit potential quickly and with no cost.
This will be just you and me personally. Not my assistant or a trainee.
And the process is really simple. I'll take a look at what you're currently doing, ask you which assets you already have and share the best ways to turn those assets into an ongoing stream of sales and steady, reliable cash flow.
Is it really free?
Absolutely! It's completely free and there are no strings attached.
So why would I do this for free? Because some of the people I do this for end up asking me to handle their licensing projects for them.
And hopefully, I'll help you so much that you'll ask about becoming a client.
Pretty simple and transparent, right?
But please be clear… this is a thorough audit of every opportunity to turn your existing assets into 6-figure profit centers — and an in-depth consultation on how best to do that.
Here's what we'll do during your call
There are 17 different licensing strategies that can be used to turn your existing assets into additional, 6-figure profit centers. So the entire purpose of this call is to narrow that down by matching your assets to just those few licensing strategies that will get you the greatest results.
I know that licensing sounds a bit mysterious at first, so let's remove all that mystery now. To do that, here are three examples of specific strategies that demonstrate how well licensing works for nearly every business, along with Case Studies of them being used by real companies.
Licensing Strategy #1 — The Resource Center
One of the most valuable assets you already have is your relationship with the prospects and customers on your email list. And leveraging that relationship is a sure way to quickly add a 6-figure profit center to your business.
A perfect example is one of my clients who sells marketing software. They understand that whatever product or service you sell, a high percentage of your customers will also be in the market for other complimentary products and services.
Rather than investing a tremendous amount of time and money developing those complimentary products, my client offers many of them to their list by using The Resource Center strategy.
To do this, they identified about 10 complimentary products and services that have strong appeal to people who are interested in their software. Then they approached companies that already create those products or services and set up licenses to offer them to the people on their email list.
By becoming a Resource Center for the people on their list, a number of great advantages kicked in immediately.
FIRST — they generate significant revenue by featuring a couple of the products in their Resource Center every month.
SECOND — you generate a high-level of customer loyalty when you do this. Try researching any product or service online and you'll see that with thousands of results for any search term, it's an absolute nightmare to figure out what's good and what's junk. So your customers appreciate when you eliminate that hassle by recommending products or services you've already researched for them.
THIRD — you have no cost or risk with these offers because the vendors you've set up agreements with take all the orders, process all payments and provide all the customer service. Your only task is to send out a couple emails each month and then collect your commissions.
How well does this work? For this client, the revenue from their Resource Center is nearly double the revenue from their core products! And any business can quickly increase their revenue by at least 50% with this one simple strategy.
Licensing Strategy #2 — Profit Cloning
Profit Cloning is a great way to add significant profits to any business. And it works equally well whether you sell products or services.
Here's just one of the ways it works (there are others too). We quickly set up another web site to compliment your existing site, cloning most or all of your existing site but with a different appeal.
For example, one of my clients sells supplies for outdoor entertaining. Things like paper plates, plastic knives and forks, disposable cups, inexpensive vinyl table clothes and so on.
Recognizing that there's a huge demand from businesses and other organizations for larger orders, my client set up a second web site where the exact same items are sold, but only by the case. This gives them three powerful advantages.
First, they avoid mixing case-size orders with individual orders, eliminating a significant level of confusion they were seeing in questions coming into their customer service desk.
Second, each web site can now "speak the language" of its ideal customers. Addressing the specific needs of any market segment in the exact language that appeals best to them is always a winning strategy.
Third, within the first month, this client saw sales growth of 30%. That's continued to consistently increase every month, with total sales growth projected to be 70%. And those additional sales continue month after month for as long as you're in business.
Licensing Strategy #3 — Private Labeling
Want to expand your sales considerably with minimal time and effort? Private Labeling lets you do that with any product or service.
One of my clients has a proprietary dog treat recipe with proven health benefits and flavors that dogs love. In addition to selling these treats under their own brand, they also produce the same treats for other pet product companies.
For example, if a company that specializes in pet toys wants to add dog treats to their offerings, my client's company simply packages their existing treats in 16-ounce bags that have the pet toys company's branding.
This saves the pet toy company the considerable expense of developing their own treats, not to mention the time and costs of laboratory testing to comply with federal food laws. And my client has gained a 35% increase in income from these bulk orders by simply extending something they already do.
Not to mention that this same strategy of Private Labeling can be profitably used with practically any product or service.
Which licensing strategy is best for your business?
As I mentioned, there are 17 different Licensing Strategies and there isn't one "home run" strategy that can be singled out as fitting every business.
Your business and the assets you already have are unique. And that's why we take the time to really dig deep with you and help you create a licensing plan that really works for your specific needs.
And it's all done for free.
My hope is that you get so much value from this unique experience that you'll want me to handle your licensing projects for you.
If this all sounds good to you, just fill in your details below and I'll get right back to you to schedule a time to talk.
I really appreciate you taking the time to read this. And I'm excited to show you how easy it really is to turn the assets you already have into 6-figure profit centers.
Regards,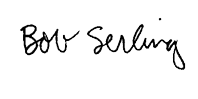 Fill in the information below to start turning the assets you already have into 6 and 7-figure profit centers