*** NEW Training ***
6 Ways to Make More Money by Licensing Your IP
than You Make from Your Main Business
From: Bob Serling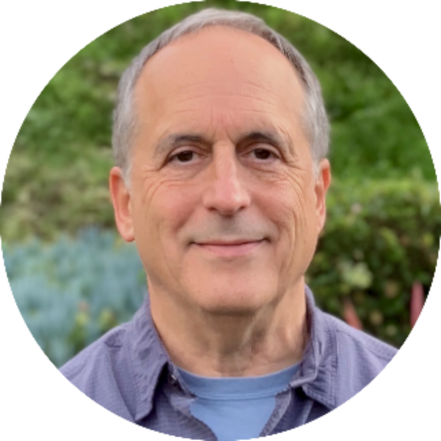 Would you like to make 2 to 3 times more money by licensing your Intellectual Property that you make from your main business? Many of my clients do that – and much more.
    Now, you can discover exactly how to do this with your own IP. Plus, I'll show you how to identify 5 to 10 types of IP you already have but are currently overlooking.
And I'll hand you all of this for just $17.
Let's take a quick look inside…
    Here's just a sample of what's waiting for you in my new training program, 6 Ways to Make More Money by Licensing Your IP than You Make from Your Main Business:
Is your Intellectual Property worth millions? Take this 2-minute quiz to get the definitive answer.
The one characteristic your IP must have to license it – get this right and hundreds of licensees will pay top dollar to license your Intellectual Property.
A simple process for identifying 5 to 10 types of IP you already have – including a complete worksheet that guides you through the process, step-by-step.
Don't undervalue your IP. Discover a simple, practical method that lets many companies make 2 to 3 times more by licensing their IP than they make from their main business.
See how licensing your IP gets you far greater reach into your market, grows your influence in your industry, and generates far more profits, all at the same time
A licensing technique one of my clients uses to make $1 million per year selling their IP – and an additional $9 million by licensing it.
Complete details on 6 ways to turn the IP you already have into substantial sales and ongoing passive revenue. All are easy to implement and have zero costs.
Case Study #1: How one of my clients used a simple licensing strategy to produce more sales in the first month of its use than in any other month in the past 20 years.
Case Study #2: Thinking of creating a new product or service for your business? Find out how to use licensing to quickly test a "mirror image" product or service with no cost and no risk before you invest a penny in creating your own.
Case Study #3: How one of my clients collected $1 million in licensing fees in their first week – despite having no previous experience with licensing.
Case Study #4: How to use a "connector" licensing strategy to help your customers get high-quality products and services at a deep discount and make up to $750 per hour for doing it.
You also get these two valuable bonuses
        In addition to this detailed training, you also get two bonus video interviews showing exactly how my clients are making millions by licensing their IP.
Bonus #1: How Niraj Naik went from being a pharmacist at a Wal-Mart subsidiary to generating $3 million a year by licensing his company's IP.
Bonus #2: Johann Nogueira shares the step-by-step process his business uses to make $1 million each year selling their software – and another $9 million by licensing it to ad agencies.
It's all yours for just $17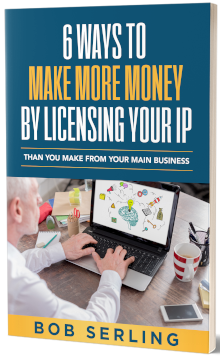 Normally, you'd pay hundreds to get this type of inside information. But I'm on a mission to show as many people as possible how anyone can make more money by licensing their IP than they make from their main business.
    So I'm making this available to you today for just $17. That's it. There are no upsells and there's nothing else for you to buy. It's all here for you in this detailed training at a rock-bottom price.
    How long will I keep the price this low? I can't say for sure. But what I CAN tell you is that you can grab your copy right now for just $17 by clicking here.
    So don't wait. Your just minutes away from discovering the power of licensing to substantially grow your profits. You'll get instant access to all the materials when you click here to lock in your copy for just $17.
    See you on the inside!
Regards,

P.S. As I've already mentioned, the full price for this powerful training is just $17. However, because of this ultra-low price and the comprehensive materials you get, all sales are final and there are no refunds.